Discover the
Ridely Features
A journal for your training

Get video inspiration from top trainers
Document Your Sessions
Log your training and add comments, as well as the feeling, intensity and time. Upload photos or a video. You'll never have your riding videos lost again! Use #hashtags in your comment to easily find activities in your calendar. 
Filter your calendar to find certain activity types or hashtags.

Share your activities to your social media account, or with another Ridely user.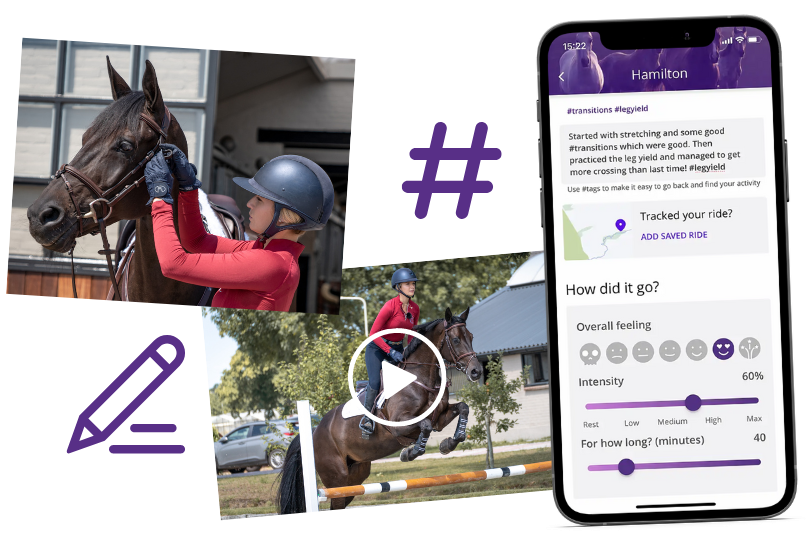 Track Your Hacks
Track your hack with our tracker and get your ride on a map, together with the time, distance and average speed.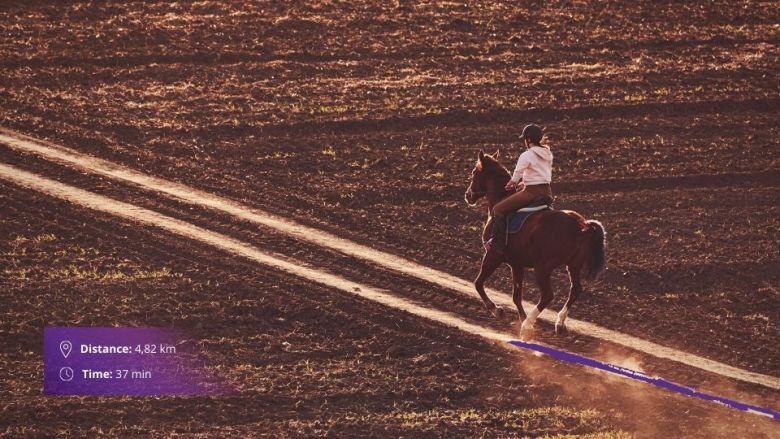 Share Your Horse(s) With Your Team
Register one or several horses and share them with your team – a trainer, co-rider, parent or friend. You will all have the same information and get a notification when someone logs an activity with the horse. You can also chat with your team in the app.
Set goals – just like Meredith Michaels Beerbaum!
Write down your goals and break them down into bit size tasks that you plan in your journal. We'll remind you if you want!
Join A Training Program
Set yourself up to reach new goals with ease – by joining our training programs with just a tap on your phone. We offer exclusive training programs with Olympic riders like Charlotte Dujardin and Meredith Michaels Beerbaum.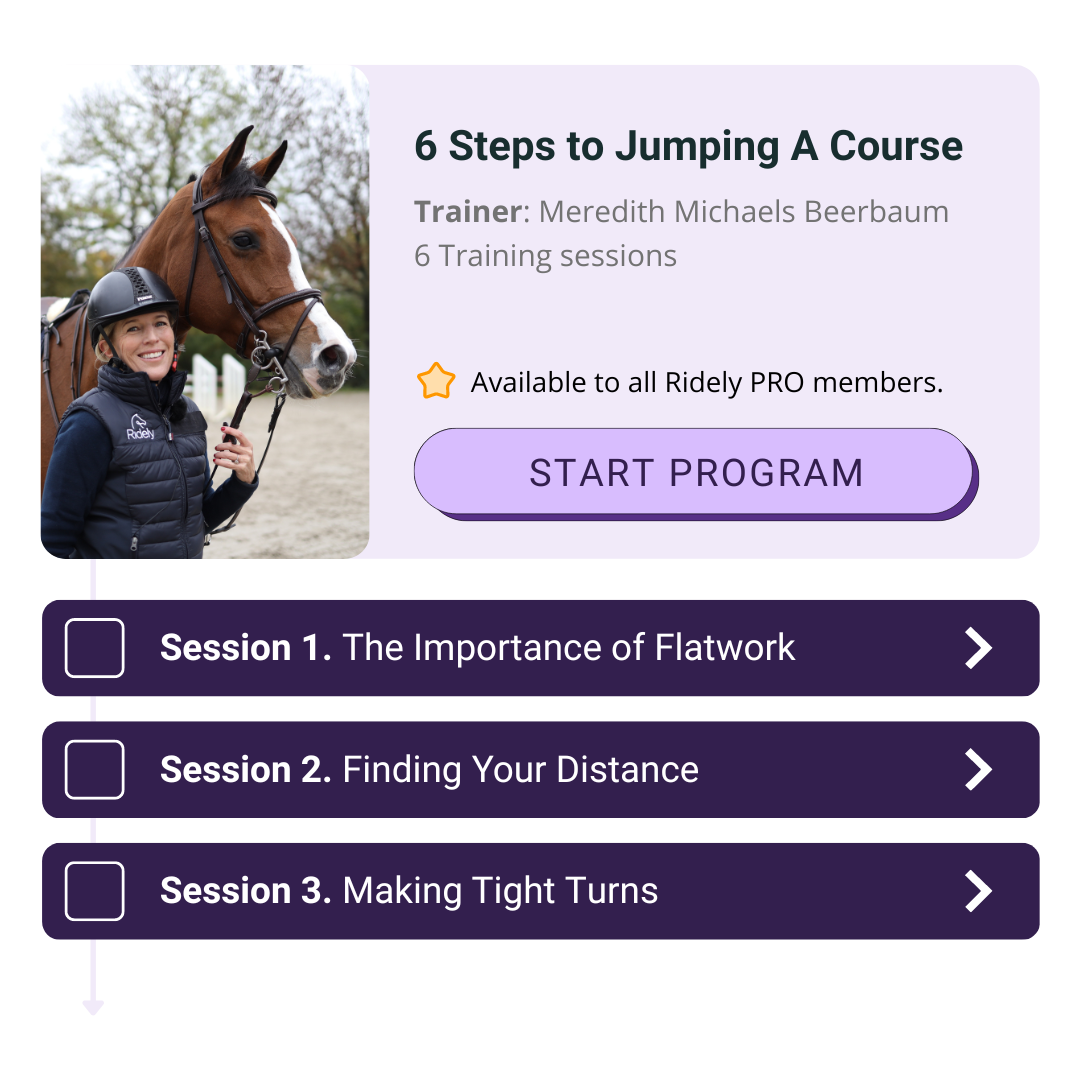 A Library of Training Videos
Exercises with top trainers & riders
Get inspired by over 400 training videos across disciplines including dressage, show jumping, hunter/jumper, western, in-hand work, grooming, fitness and more.
Search the exercises by trainer, category, hashtag or your favourites, and see what exercises are trending.

When you find an inspiring exercise – plan it in on your next activity. Never feel lost for inspiration again!
Finding Rhythm Using 3 Poles
Getting a Perfect Square Halt
Fantastic Equestrian Tools
Calendar
With Ridely you're always just a few clicks away from a quick overview of your equestrian schedule. Plan and log literally anything you want!
Tracker
Get interesting and useful stats like time, distance and average speed on your hacks with the Ridely tracker. It also draws your path out on a map so you can remember the route until next time.
Image Library
Never lose your images again! Attach images to training sessions in the Ridely calendar and it's super easy to find it again and compare your riding. Everything is saved on the cloud!
Statistics
When you log your training in Ridely, it automatically gives you data on your rides, that you can overview on the statistics page. A perfect way to see in which direction your training is going!
Teamwork
Share your horse(s) with your team, whether it's your co-rider, your parents, trainer or a friend. Everyone on the team gets access to all the same info surrounding the horse.
Stored On The Cloud!
Yup, you heard it, never lose your data again. All of your training sessions are yours to keep forever in Ridely.