Become a Ridely PRO
Speed up your journey to become a better rider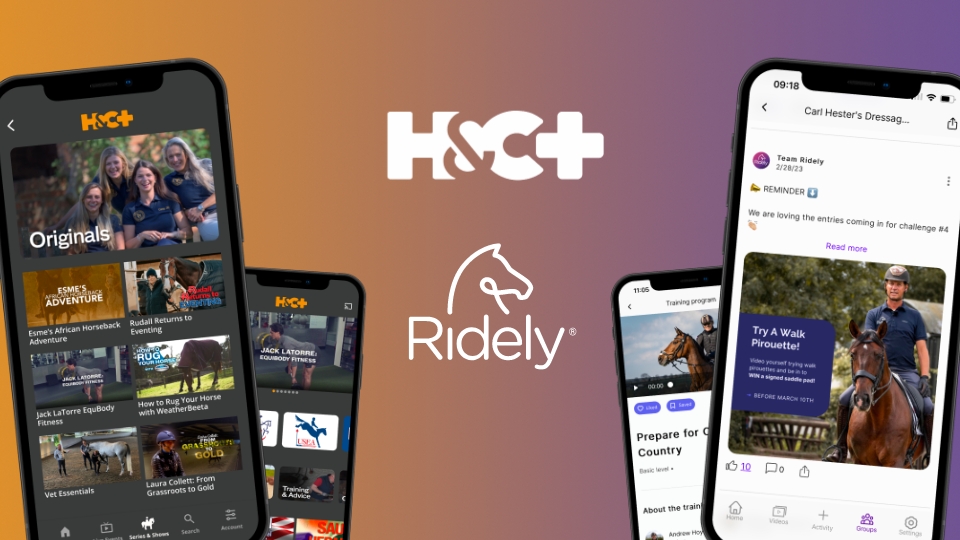 Get H&C+ and Ridely PRO for one reduced price!
We have partnered with H&C+ to offer you a bundle of both memberships for one reduced price. Don't miss this amazing deal!
Unlock content and features that will take you to the next level
Benefits you'll enjoy:
Unlimited videos. Get new insights with unlimited access to exclusive videos with some of the world's best trainers.

Training programs. Develop your riding in a structured way.

Live share your riding. Hack safely with our GPS tracker and share your live location with friends.

Get expert help from trainers. Join our social groups and ask for advice from other riders and educated trainers.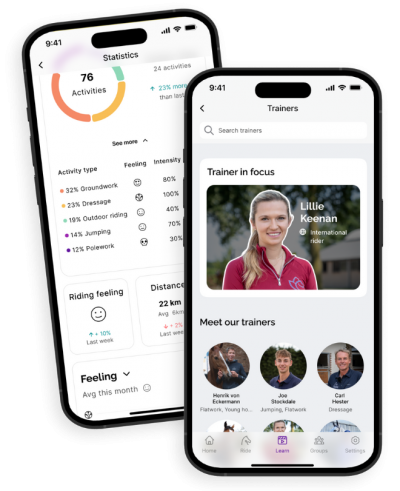 Exclusive video exercises for PRO members
Knowledge is power! Unlock the very best exercises with top trainers all over the world with Ridely PRO.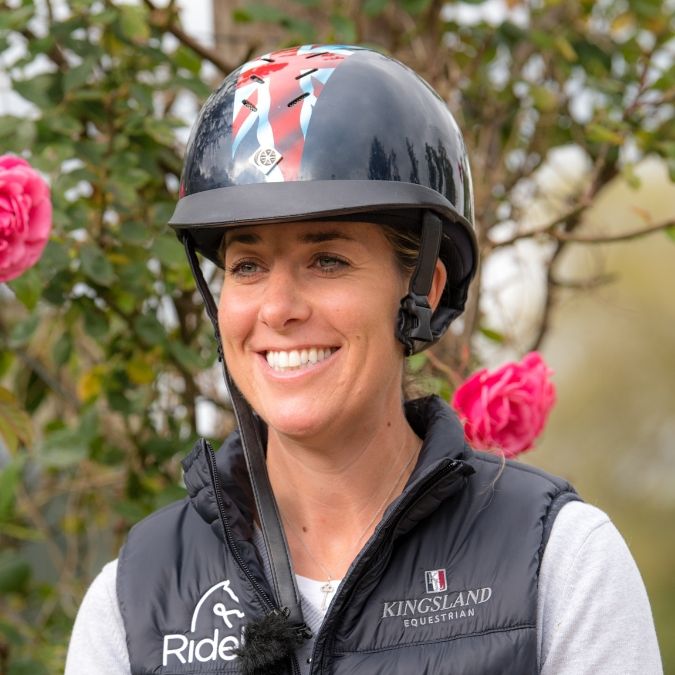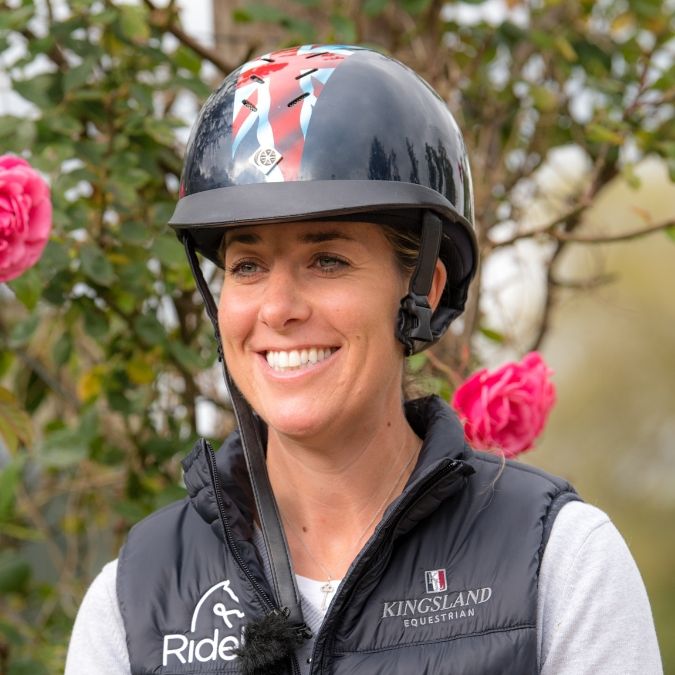 Charlotte Dujardin
Three-time Olympian with Gold, Silver, Bronze medals shares her knowledge together with Ridely.
Carl Hester
A series of training videos exclusively in the Ridely app. Learn from the best and get top tips from the "dressage master".
FAQ / Frequently Asked Questions
How to make the most out of PRO?
Find the exercises you need

 

to improve your training. With PRO, you get access to all the exclusive Masterclasses and exercises with world top riders like Meredith Michaels Beerbaum, Gareth Hughes, Helena Stormans and many more. New ones are added all the time!
Create a great structure

 

by writing down the different goals you want to achieve and the tasks you need to do in order to reach them. By adding the tasks to your calendar and checking them off, you'll always know you're on the right track.
Get the perfect overview

 

by setting different colors for different riding activities in your calendar. You'll see at a glance what you've got planned or what you've been up to during the week. You can also filter your calendar on #tags or on different activity types.
Follow your progress

 

by uploading your training videos to your activities – you can upload up to 10 minutes and 5 photos of video with PRO.
How much does it cost?
You can purchase PRO for three months, one year or lifetime. The prices are listed on the purchase page.
The purchase is billed once in advance. The subscription is renewed automatically when the subscription period ends, unless you unsubscribe.
How do I unsubscribe?
If you choose to subscribe to Ridely PRO on the website, you will be charged through our payment provider Stripe. The subscription will renew automatically 24 hours before it expires. You can cancel your subscription by logging in to your account and clicking CANCEL on your subscriptions page.
If you subscribe through App Store or Google Play, you need to cancel your subscription via Subscriptions on your account in App Store or Google Play.
How does it work?
When you purchase PRO you get access to all the PRO features in the Ridely app. If you make the purchase before you download the app, you create an account during your purchase. You can then download the app on AppStore or Google Play and sign in with the same user credentials. You will now have access to PRO. If you already have Ridely on your phone, you provide the email adress you use in the app when purchasing. You will then have access to PRO in the app.
How do I use a discount code?
If you have a discount code, you can either add it in the first step of the purchase or in the checkout. You will see if the code is valid and what price you will be paying. The code gives a discount on the first purchase only, and is currently not valid for gifts.