Learn How To Create Dressage Freestyle Music To Make Your Horse Dance At Competitions!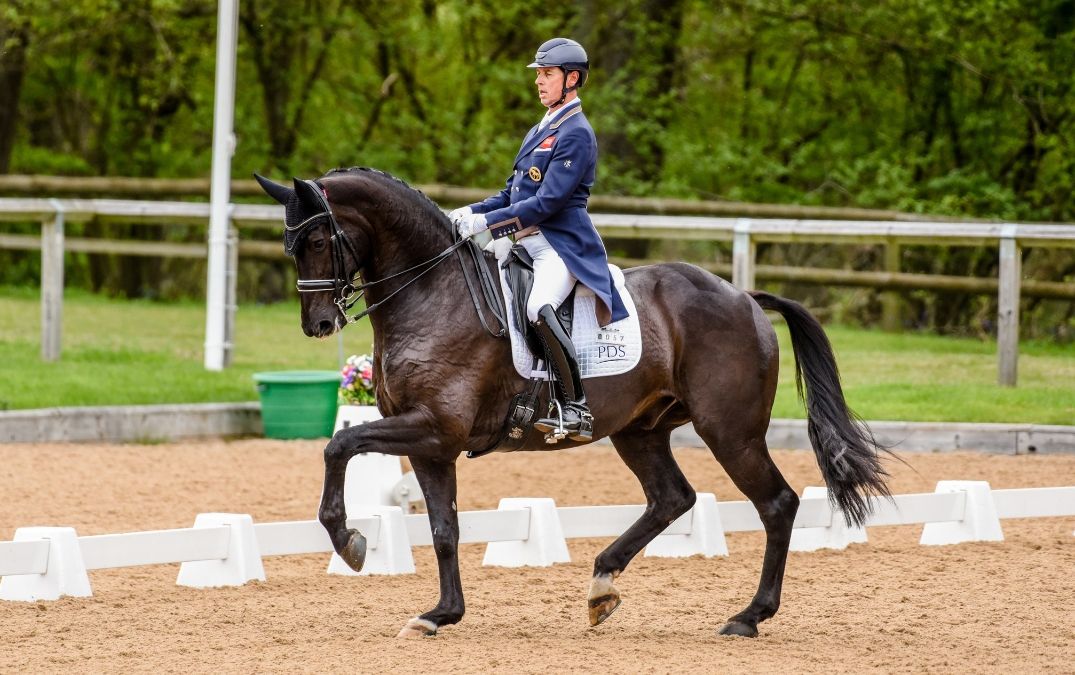 Do you remember the iconic freestyles ridden by Charlotte Dujardin and Carl Hester? 🎵
Meet the legendary composer who created this historic music: Tom Hunt. ⬇
These aren't just any freestyles, they were the incredible iconic Olympic gold medal winning freestyles ridden at the London 2012 Games by Charlotte Dujardin on Valegro and Carl Hester on Uthopia!
Think personalised, charming and music matched perfectly to the event, horse and rider. The salute to their country with the chosen songs and the chimes of Big Ben in the pirouettes for Valegro, really brought the freestyle together to set a new Olympic record with an outstanding score of 90.089%.
If you haven't seen this historic moment where Charlotte and Valegro dance together, here it is in all its glory, over a decade later.
Equally, Carl Hester and Uthopia's freestyle including the music "God Save The Queen" had the crowd in awe.
These are both must-see videos that still bring tears to our eyes!
Who is the master behind these creations?
Well-known British composer, Tom Hunt, is known for specialising in creating original music for dressage freestyles and helping horse and rider come together to dance in the arena. Continuing his work with top dressage riders such as Charlotte Dujardin, Carl Hester, Katherine Bateson – Chandler, Gareth Hughes and the like, Tom has composed and produced some of the most notable and world renowned freestyles of the past decade, the riders who have danced to his music have achieved World, Olympic and National records throughout all levels of the equestrian discipline, Dressage.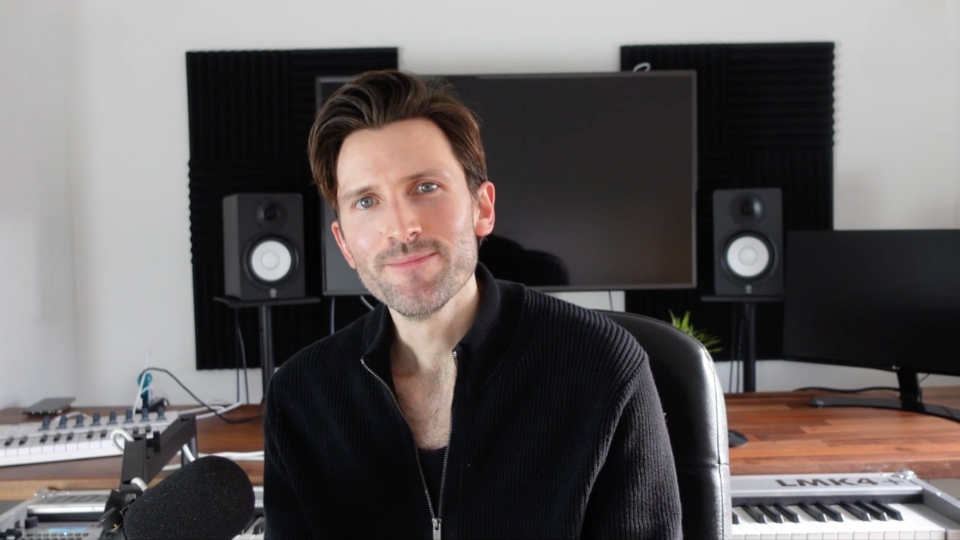 What is a freestyle?
A freestyle is a form of dressage test where riders have the creative freedom to design a test of their own, to music. The test must include compulsory movements outlined by the governing body. The freestyle music should complement the horse and rider, highlighting their skills and performance level as a synchronised team. Freestyles are often the most popular with audiences as they bring a level of excitement, expression and energy.
How do I create my own dressage freestyle to music?
Tom has joined the Ridely team to share his experiences, knowledge and give you the hottest tips on all things music and dressage freestyles.

In this Ridely exclusive series, Tom takes you on a journey as he shares the process that goes behind creating a dressage freestyle for any level, the in's and out's of composing, and follows Tom alongside Antoine Nowakowski as they create a freestyle together for one of Antoine's Grand Prix starts with his horse Quarter Girl.
Get ready to learn and start dancing to your very own dressage freestyle with Tom Hunt as your trainer.

See here how Tom and French grand prix rider Antoine Nowakowski share the discussion they have around musical preferences, choosing music to suit the horse, and being able to tell a story with it.

In part two of our series, Tom creates a template for the music works based on a floor plan. The template basically signals the phrasing needed for all of the movements – such as volume lift in an extended trot for example.

In part three, Tom talks you through how he creates the music for the freestyle by choosing and layering instruments, and how he implements dynamics and volume shifts throughout to highlight particular movements. You will see how he creates music for the piaffe – passage transitions, as well as other parts of the floorplan!
Get the Bundle!
Visit Tom's website for more information about his music freestyles.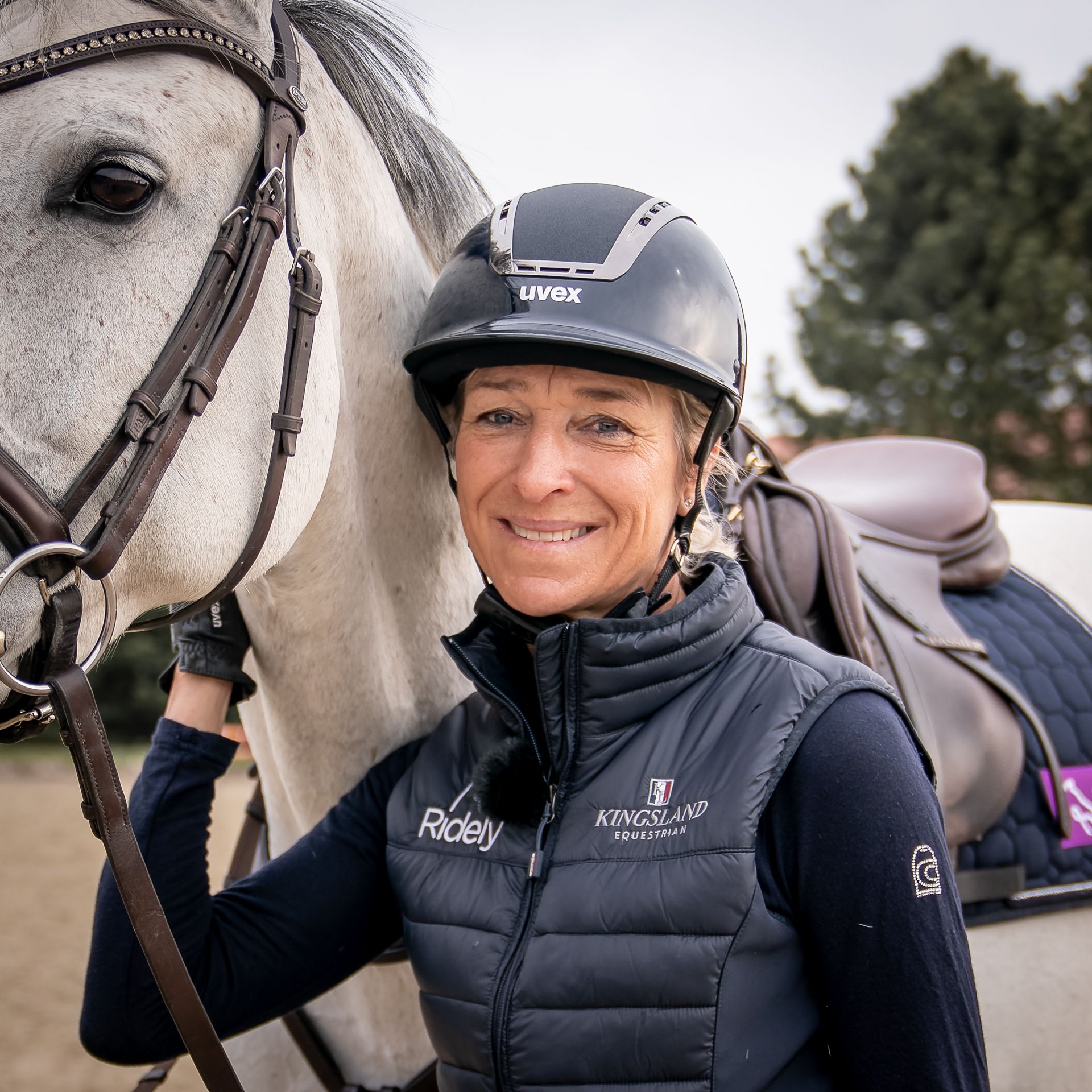 Learn from Ingrid Klimke with Ridely!
Exclusive training videos with top trainers and riders like Ingrid Klimke are available in the Ridely library. Don't miss it!
Do you want more exercise videos?
Check out our video library with over 400 videos with top riders and trainers all over the world!