The exclusive Carl Hester Dressage Challenge just dropped in the Ridely app, and we are super excited about what's on offer with the master himself! Together with Carl, we are hosting a series of challenges that target specific areas of training to help you squeeze a few more marks out of your dressage tests!
A New Challenge Each Month!
A new challenge will be released on a monthly basis, focusing on a different set of dressage movements. You'll gain access to exclusive brand new videos with Carl as well as a step by step guide to help you improve the specific movement of the month.
Share Your Journey
As part of this series of dressage challenges, you can join a group with other members of the Ridely community that are on the same journey to improving their dressage scores and performance at dressage competitions! In this group we will be running monthly competitions alongside the release of each new challenge. Share your attempt at one of Carl's exercises in each challenge in this group, and be in to win an exciting prize!
Live Right Now: Challenge #6 with Carl Hester – Flying Changes
Flying changes are super fun to ride, but it can be challenging to train your horse to do them! In a dressage test, you might be required to ride them in different places.
In this new challenge, Olympic gold medallist Carl Hester explains how to perfect the flying changes on a diagonal and on a serpentine, demonstrated by the talented International grand prix rider Sadie Smith.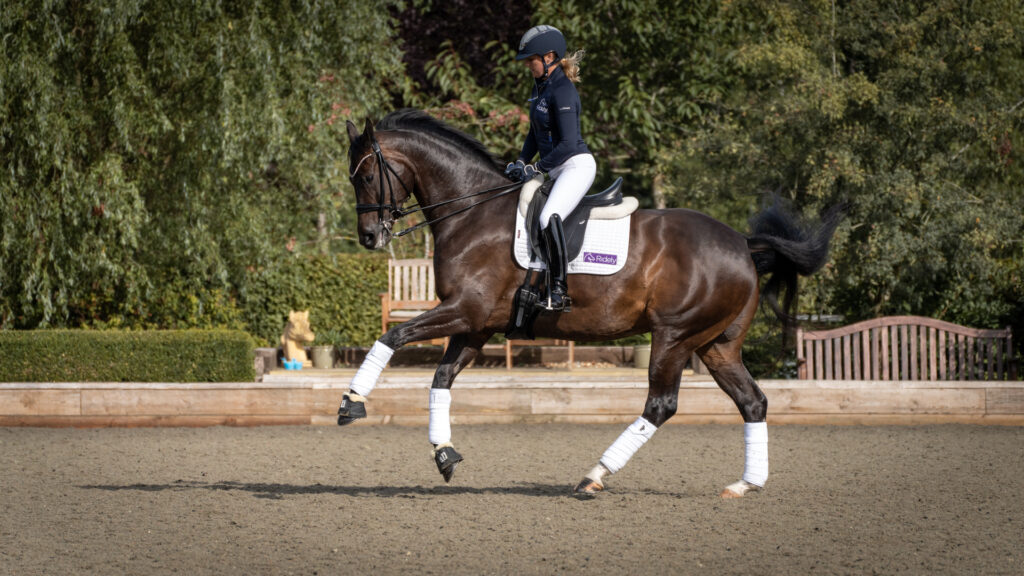 Complete the Challenge and WIN Big! 🎁
We're giving away a signed baseball cap and an ear bonnet for your horse! Win in three simple steps:
Watch Carl's videos on flying changes
Comment your favourite tip from the videos that will help you in your training!
The winner will be announced in the group on Friday 5th May! You can join it here if you haven't already! Good luck 🍀
Start the Challenge Today!
Join the challenge with one simple click, and get ready to transform your dressage tests with a few simple tips from one of the world's best dressage riders and trainers.
Brought to you by LeMieux
LeMieux is the official sponsor of Carl Hester's Dressage Challenge! Shop their collections here.
Start the Challenge Today!