The Ultimate Guide to Body Clipping Your Horse
When body clipping your horse, it's super important to do it correctly so you can get a nice, neat clip in a comfortable and safe way for your horse! Whether you're a regular clipper, or you've never clipped a horse before, we have some super simple tips to help you improve your clipping.
1. The Best Equipment for Body Clipping Horses
Using the correct equipment for clipping is essential for both getting a good clean clip, and making sure your horse is comfortable. You will need specific clippers depending on your horse's skin type, breeding, and the type of clip you want to do. Here's some of the equipment you might want to consider buying:
Body Clippers
Clipper Blades
Clipper Oil (apply every 5-10 mins to stop your clippers from getting too hot!)
Disinfectant (apply between horses)
Electrical cord or extension lead
2 Brushes (a cheap flicky brush and a high quality finishing brush)
Head lamp
2. Clipping Your Horse's Body and Head
It's sometimes hard to know when the right time to clip your horse is. It's all to do with body temperature regulation, the time of the year, and your horse's coat. Professional Equine Body Clipper Erin Gaul explains exactly when to clip your horse, while providing some tips on how to clip your horse's body to ensure you cover all areas, don't leave any lines on the body and demonstrates how to clip cow licks and uneven parts. Watch these videos to find out why type of clip you should give your horse.
3. Clipping Your Horse's Legs
Your horse's legs are often sensitive areas to clip and can be difficult to get clean lines on. You can take some precautionary steps to make sure you approach the legs in the correct way to keep both you and your horse safe while still making a neat clip.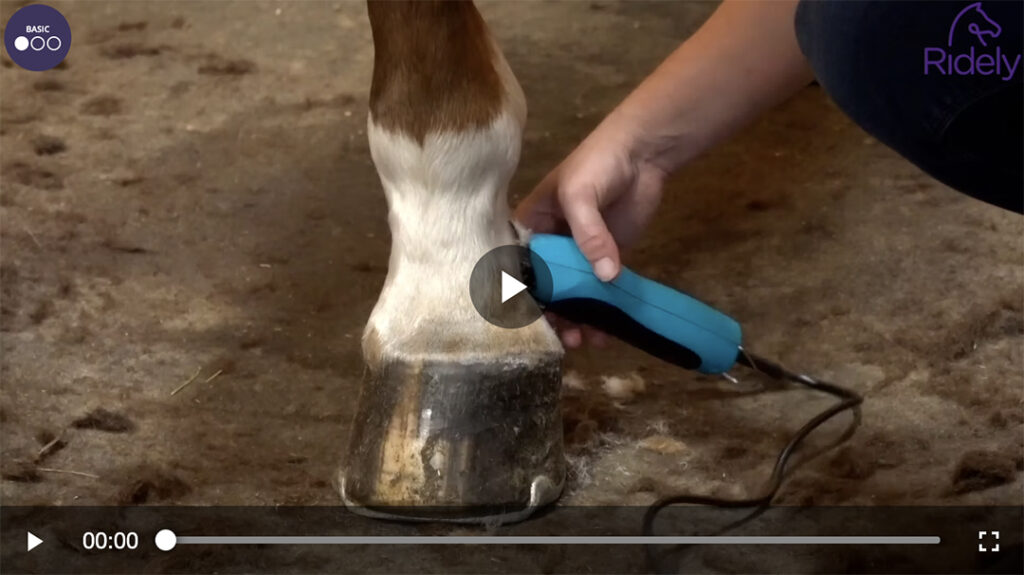 4. Clipping the Tail and other Difficult Lines and Sensitive Areas
There are always little parts of the body that are difficult to clip, so we have some guides to help you! Erin will demonstrate how to clip around the mane, tail, and saddle patch to get clean lines. She will also explain how to approach sensitive areas in a safe way, so you can clip them without being kicked.
5. Other Types of Body Clips for Your Horse
There are other clips that you can do with your horse if you don't want to take the whole coat off. The trace clip is a very popular one, where you take off the hair from under the belly, the chest, and the neck. The legs and head are left unclipped for protection. To learn which clip you might want to do, and for a tutorial on how to do a trace clip watch this short video!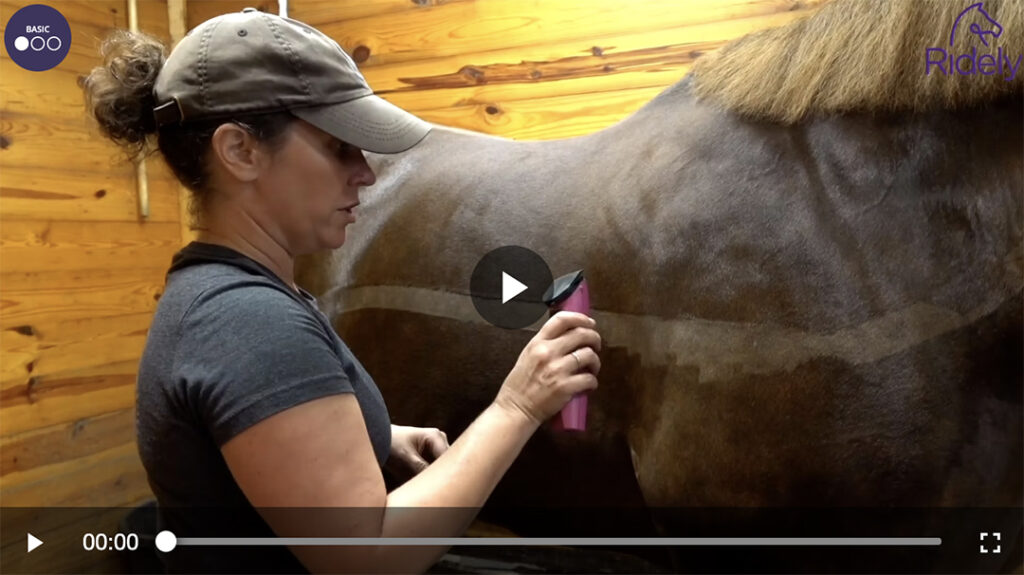 Practice Makes Improvement!
At the end of the day you have to practice to get better, so grab your clippers and get going! We hope this guide was helpful to you, be sure to tag us on Instagram (@ridely.app) when you share your newly clipped horses.
Want to Learn More About Horse Grooming?
Check out our extensive video library in the Ridely app, we have a whole section of videos about horse grooming. One of our educators is Alan Davies who is the traveling groom to Charlotte Dujardin and Carl Hester. Alan takes care of their horses to make them look fantastic for competitions all over the world.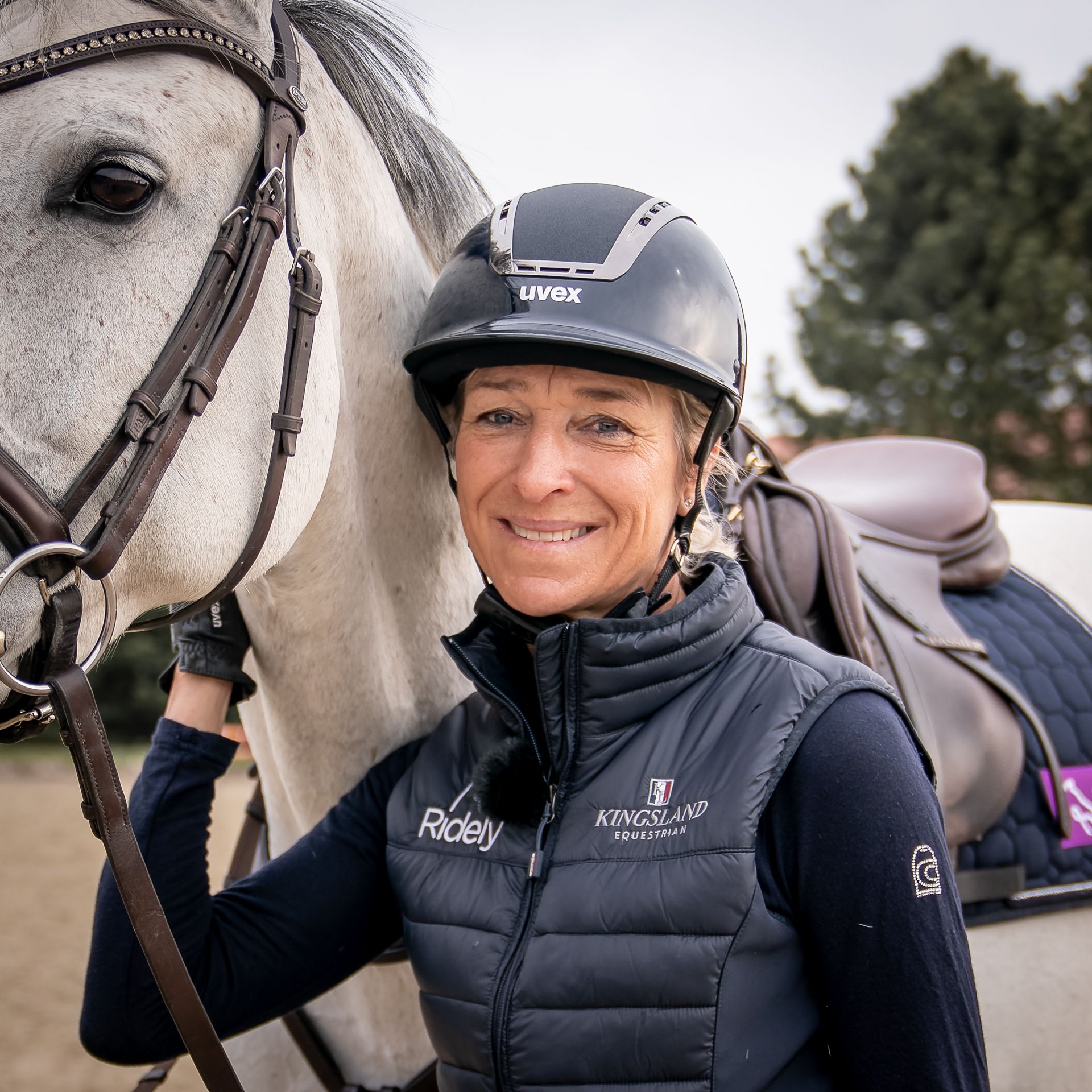 Learn from Ingrid Klimke with Ridely!
Exclusive training videos with top trainers and riders like Ingrid Klimke are available in the Ridely library. Don't miss it!
Do you want more educational videos?
Check out our video library with over 400 videos with equestrian professionals all over the world!