GPS Track Your Ride Live and Share It With A Friend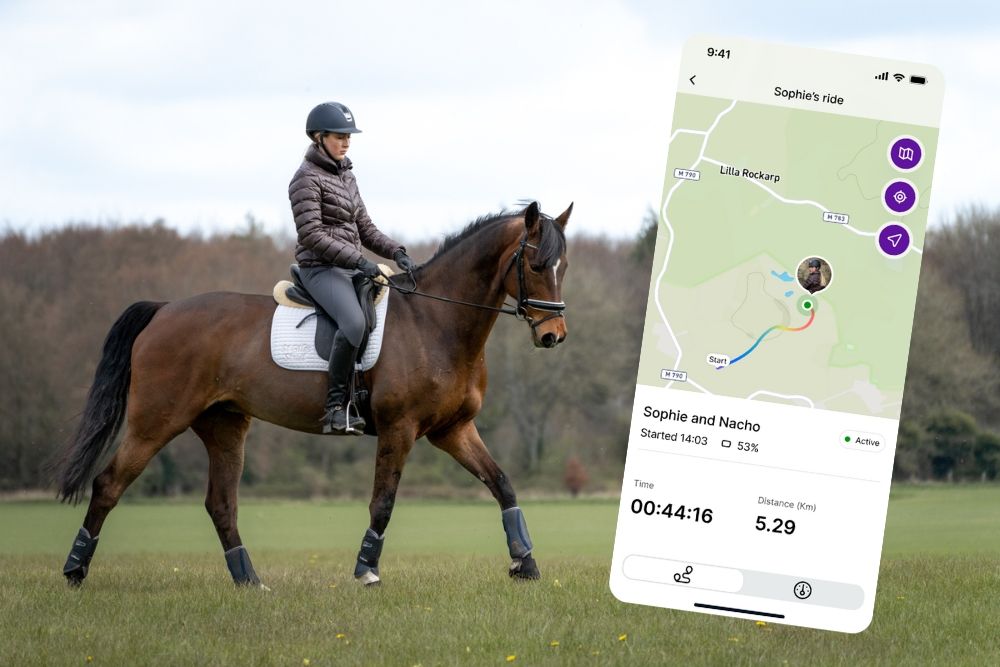 Riding out alone just got safer!
Ever felt nervous when riding out alone, in case something should happen? Falling off without anyone knowing your location is definitely a nightmare… 😱
That's why we've worked hard to develop the newest feature in Ridely: Live Share. Now your loved ones can follow your ride on a map on their phone, either in Ridely or in a browser. By using the Ridely app, they also get notifications if you should stop moving for 5 minutes, and when you end your ride. Peace of mind for both you and your loved ones!
GPS tracking
In Ridely, it's been possible to track your ride on a map using GPS for quite some time. But we've had lots of requests from our users to be able to share this tracking with a friend when riding alone. That way, if something should happen, at least someone knows where you are – or that you've returned safely to the stable.
So we built this, and the live share functionality is now there for you to use!
"I go trail riding alone several times per week, and my family always worries. My horse is quite hot and sensitive and although nothing has happened so far, it feels great to know that if it should, they know where to find me! And for them, just to know that I've returned to the barn safely is a big relief.", says Alex from Sweden.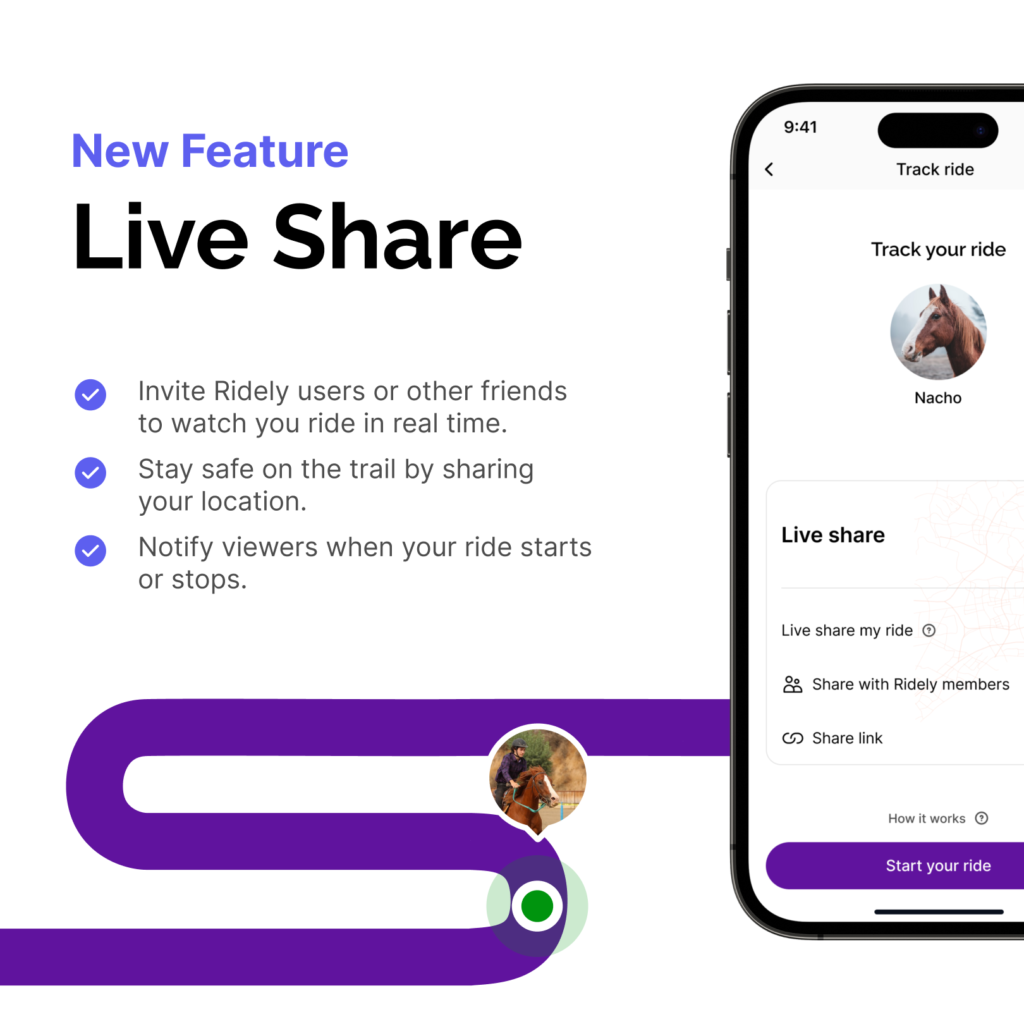 Make sure someone has your back
Ridely's new Live Share functionality makes sure someone has your back if something happens during your ride. It's super easy to activate just before you hop on your horse!
Your training partner
Ridely is your digital training partner, packed with knowledge and inspiration for becoming a better riding and enjoying your sport even more. Apart from the tracking functionality, it also includes:
400+ training videos with top trainers, including 11 Olympians
Structured Training Programs
Community Groups moderated by real trainers to help you in your training
A digital Calendar to plan and track your riding with photos and videos
Download on App Store or Google Play and try it out! There is a 7 day free trial so you can try all the Ridely PRO functionality before committing to a subscription.

Want to know more? Send us an email at teamridely@ridely.com and we're happy to answer any questions you may have!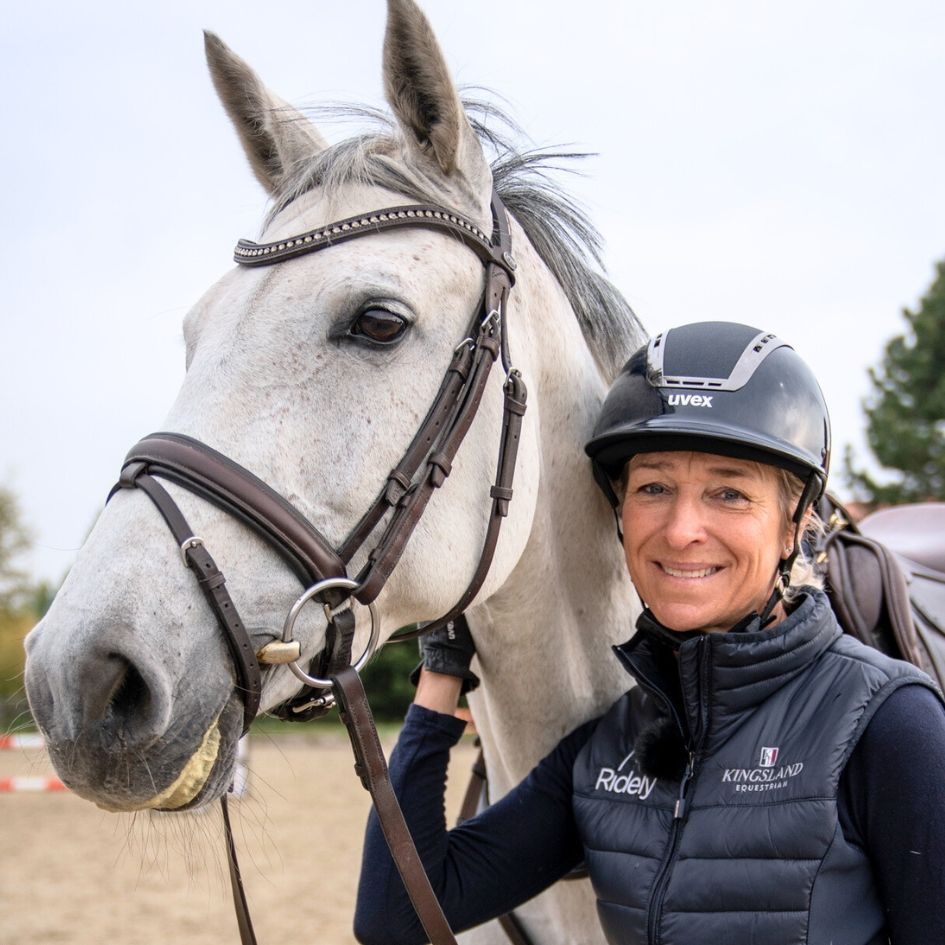 Learn from Ingrid Klimke with Ridely!
Exclusive training videos with top trainers and riders like Ingrid Klimke are available in the Ridely library. Don't miss it!